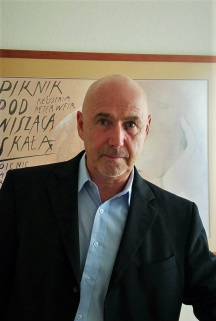 Born in Melbourne, Australia, in 1961, I graduated secondary school from Preston Tech in 1978. From there, I went on to study accounting at the Preston Institute of Technology for two years before the allure of a career in tennis led me to make a tough decision. Remain home and become a CPA? Or travel the world playing tennis? Did I say, tough decision? I accepted a tennis scholarship to Arkansas Tech University in 1981, graduating with a degree in Economics & Finance in 1985.
During my four years, I had a fair degree of success as both player, and later, as coach. My final two years, working for just my tuition scholarship, I believe I became the lowest paid coach in college sports history.
After graduation, I continued to coach with short stints at various clubs around the U.S.; however, with the dream of a playing career having long since died, I felt it time for a new challenge. In 1987, I was hired by a major U.S. airline and for the next ten years traversed the country in numerous roles. More recently, before the writing bug finally took hold, I toiled for fifteen years as a bank executive in Dallas, Texas.
So why writing you ask? A long-held dream. My first attempt at a novel took place at age ten during the long, hot, summer months. My opus; dedicated to a fictitious cricket match between Australia and England. I'm not sure if it was my sister (who had unwittingly agreed to transcribe my ramblings), or me (losing the plot sometime after tea on the 3rd day of the Test), that finally cried "enough is enough," but it obviously scarred me (I jest) for decades to come. However, I remained a voracious reader, became a student of history and an ardent traveler - and found that there were just too many tales trapped upstairs, needing an outlet, to ignore.
I met my wife, Anna, a native of Poland, in 2000 and subsequent travels to her homeland, and throughout Eastern Europe, provided the impetus for much of the sub-plot for Closure.
I mentioned in the author's note for Closure that the main protagonist bears a slight resemblance to someone I know. Yes (thanks for asking), it is based - very loosely - on my formative years. My father did pass away when I was young in the same manner described in the book, and a sprinkling of the characters featured did have a profound impact on my upbringing; however, the remainder is fictitious. My own childhood was far less dramatic.
Many of the moral ambiguities that unfold in Closure feature the juxtaposition of good people occasionally doing bad things, and vice versa. The dilemma; can their actions be justified, or does one on occasion override the other? Something to ponder.
Expect to see that same theme crop up again in my next novel, as well as some of the lesser characters from Closure making a reappearance. No, not a sequel, but I hope something for you, the reader, to look forward to.

---